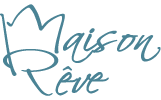 Unique in style and attention to detail.
In the rooms of the Maison Rêve, the B&B in the center of Turin, find the enchantment of an atmosphere of chrm and harmony.
Three spacious and bright rooms of new renovation designes and built to offer you the best of elegance, comfort and technology in order to trasform yuor stay into weelness and serenity
Hermes the Classic Suite, Morfeo the De Luxe room Shabby or Hypnos for the De Minimal room, choose your dream... 
Hermes
Hermes will guide you in a dream suite ..
Large and bright, characterized by harmonious and elegant shapes that gives it a classic tone.
Hermes is the eulogy of attention to detail, an enchantment of details and glamorous atmospheres, enriched by technological elements that ensure every kind of comfort.
Hypnos
Hypnos, god of sleep, will pamper you and make you feel perfectly at ease.
Essential and elegant furnishings make Hypnos an intimate and pleasant retreat, designed for absolute comfort.
An oasis of inner tranquility, an authentic paradise protected from external confusion, Hypnos was conceived combining aesthetics and functionality.
Morpheus
Morpheus, the bearer of dreams, will accompany you in a world where reality and imagination become confused ..
An environment where the antique becomes sublime, characterized by soft, delicate and soft furnishings.
The room, in shabby chic style, will amaze you with its refined details and its captivating design.